How to play the safe video
To supply more fantastic and free hair style videos to our members, we have to research the safe video to protect our copyright. We know it maybe trouble you a little in the first, but we have to do that run our web site for long times, it also protect the right of all VIP members who have paid the fee of VIP. The follow is the sample way to play the safe video.
1, You must have a 51hair player, if you haven't, please download from:
https://www.yousendit.com/download/ZWJYeW56Y1NFd2RwdmNUQw

2, Then appear two choices, please choose the first one, sorry it is not English version:
3 Then you can see the machine id, please copy it and send it to us: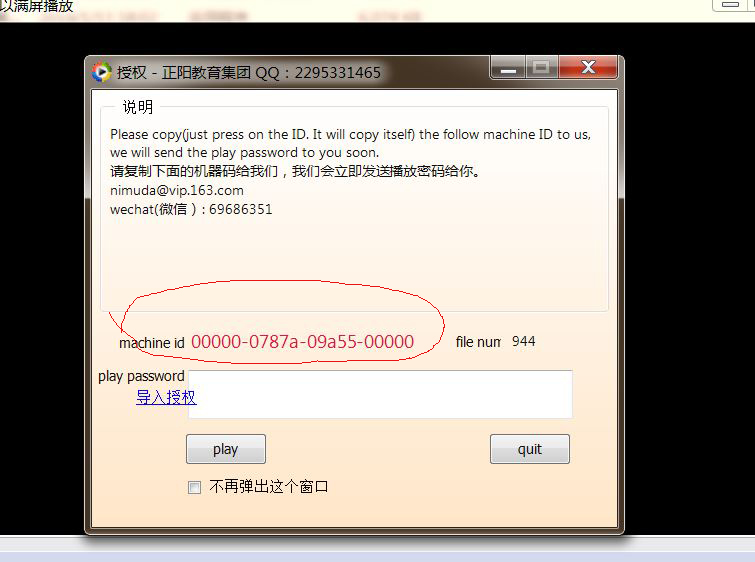 4. Then we will send a password to you, and you copy in the blank, then choose play, you can play like before now.